Paying premium via Bank of China (Hong Kong) Internet Banking
Just a few simple steps as below:
1. Enter your Internet Banking user name, password and verification code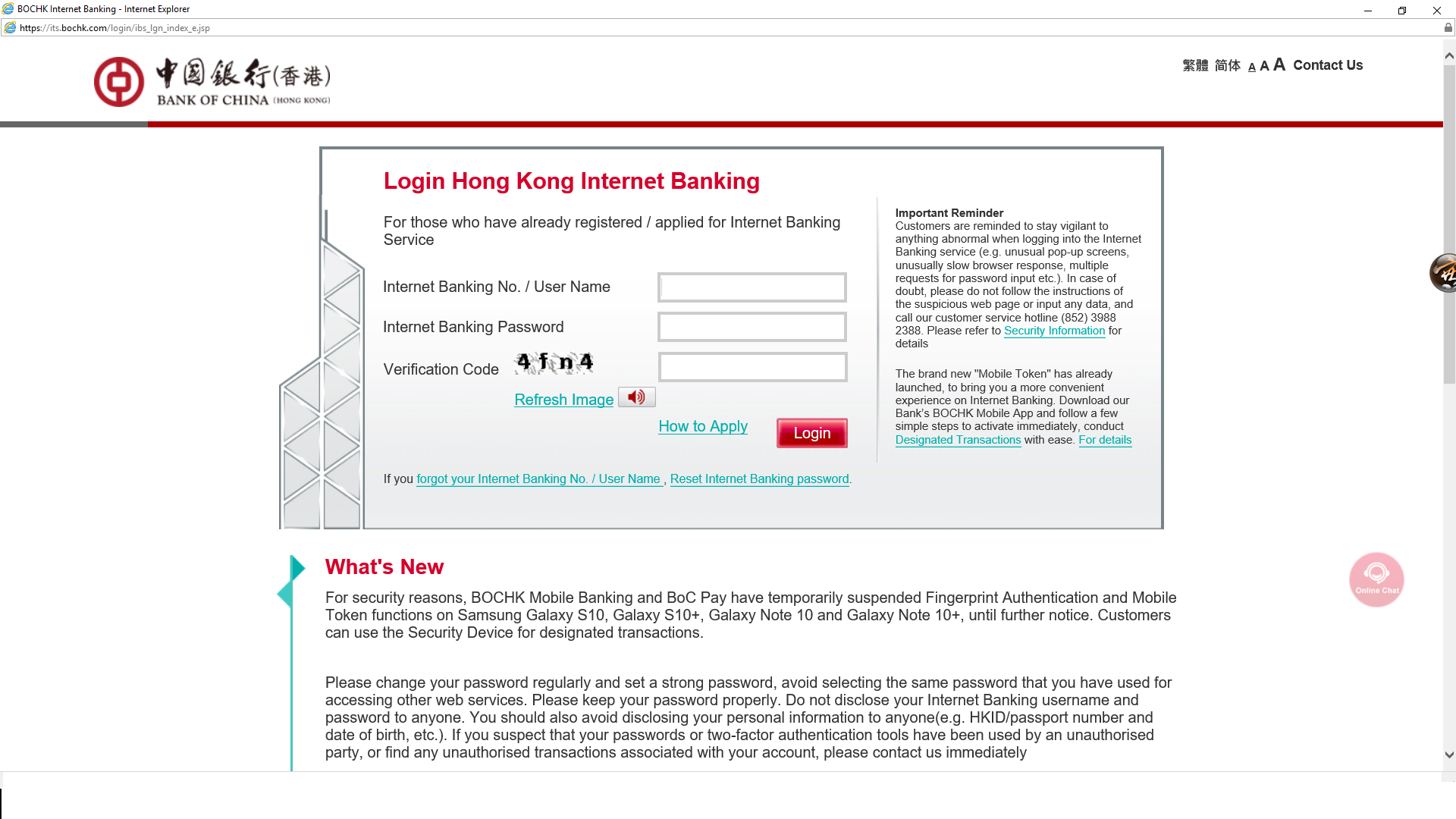 2. Select Bill Payment; Select My Bill List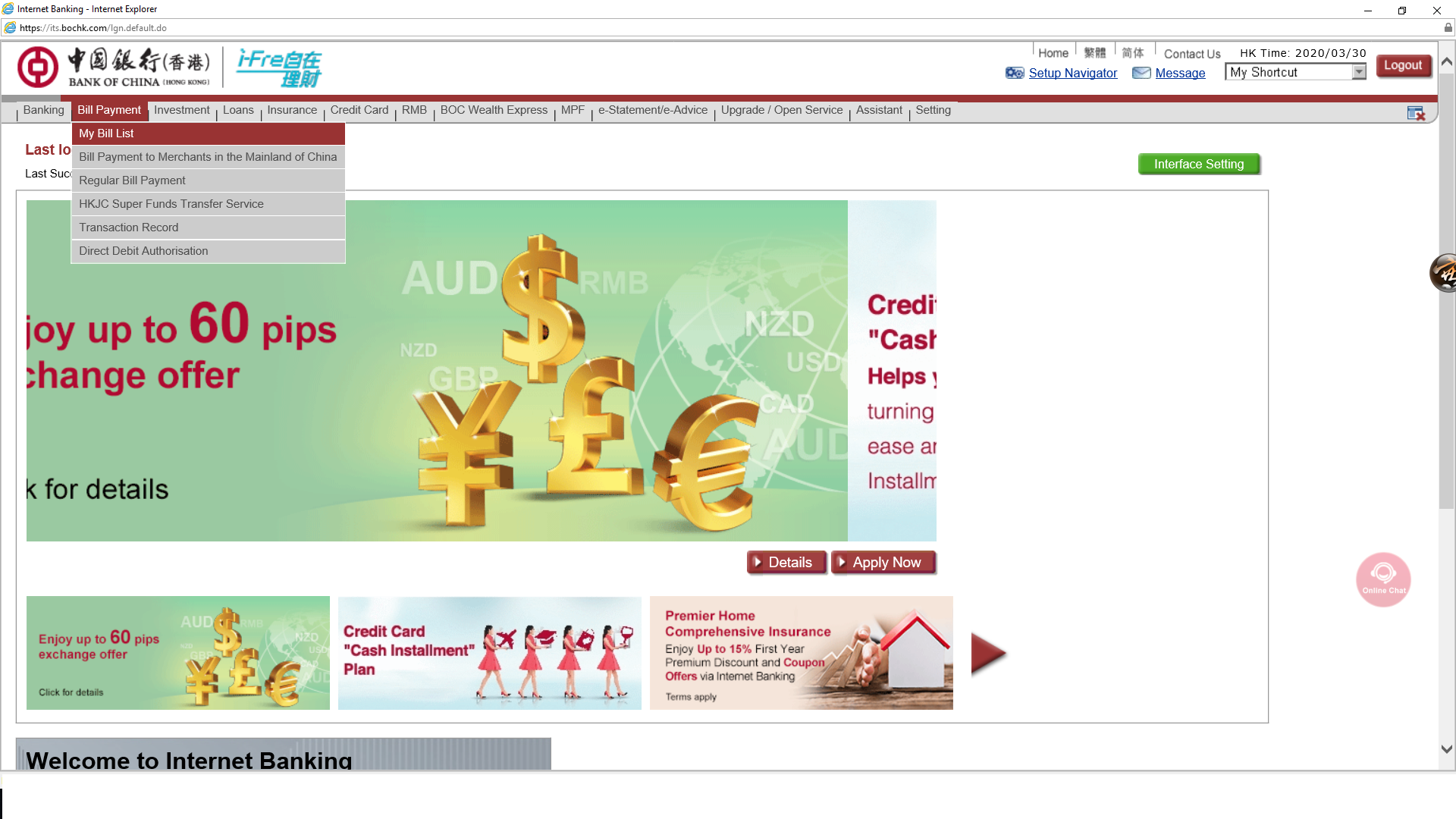 3. Select Pay New Bill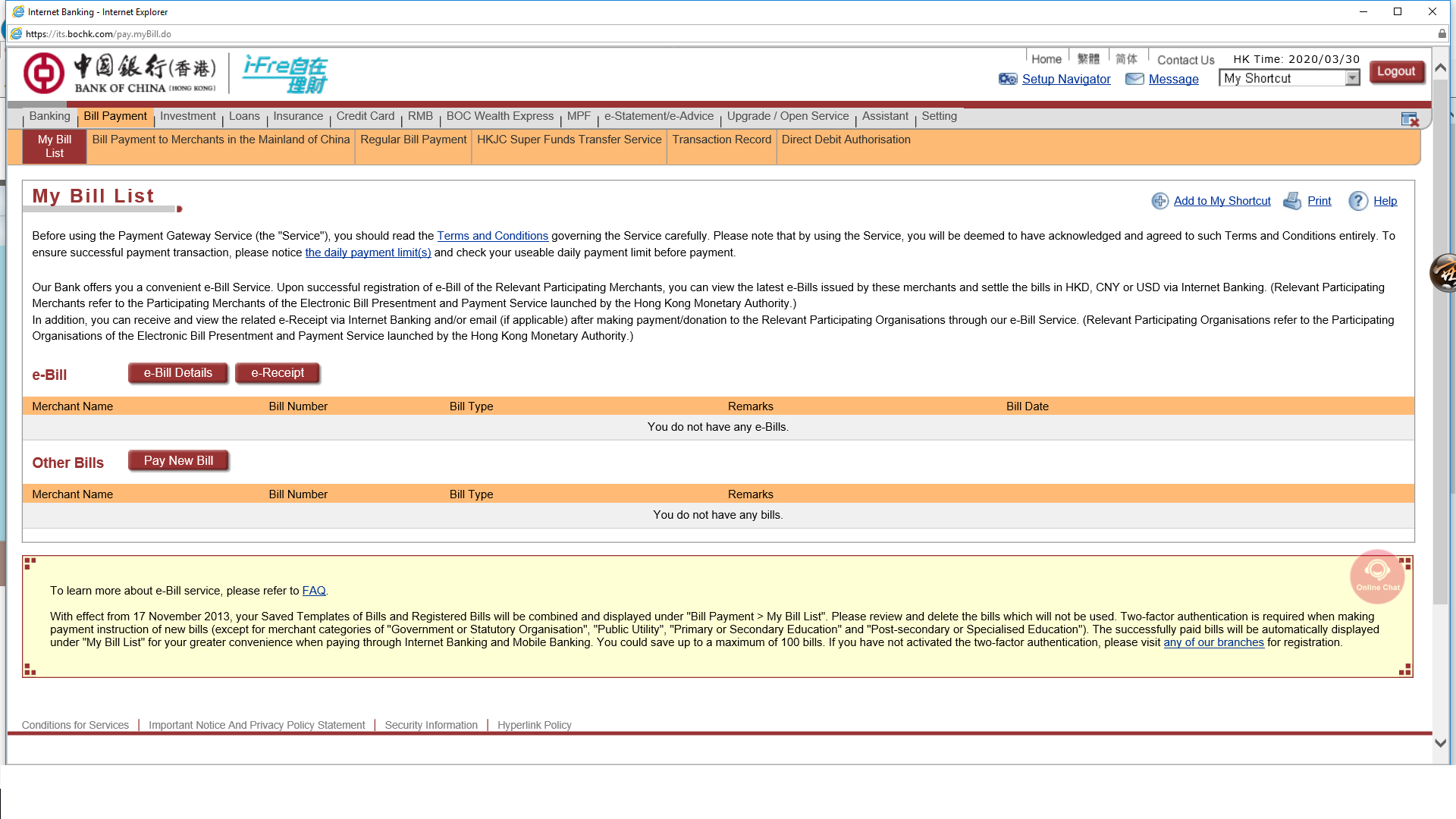 4. Merchant Category: Insurance or Pension Services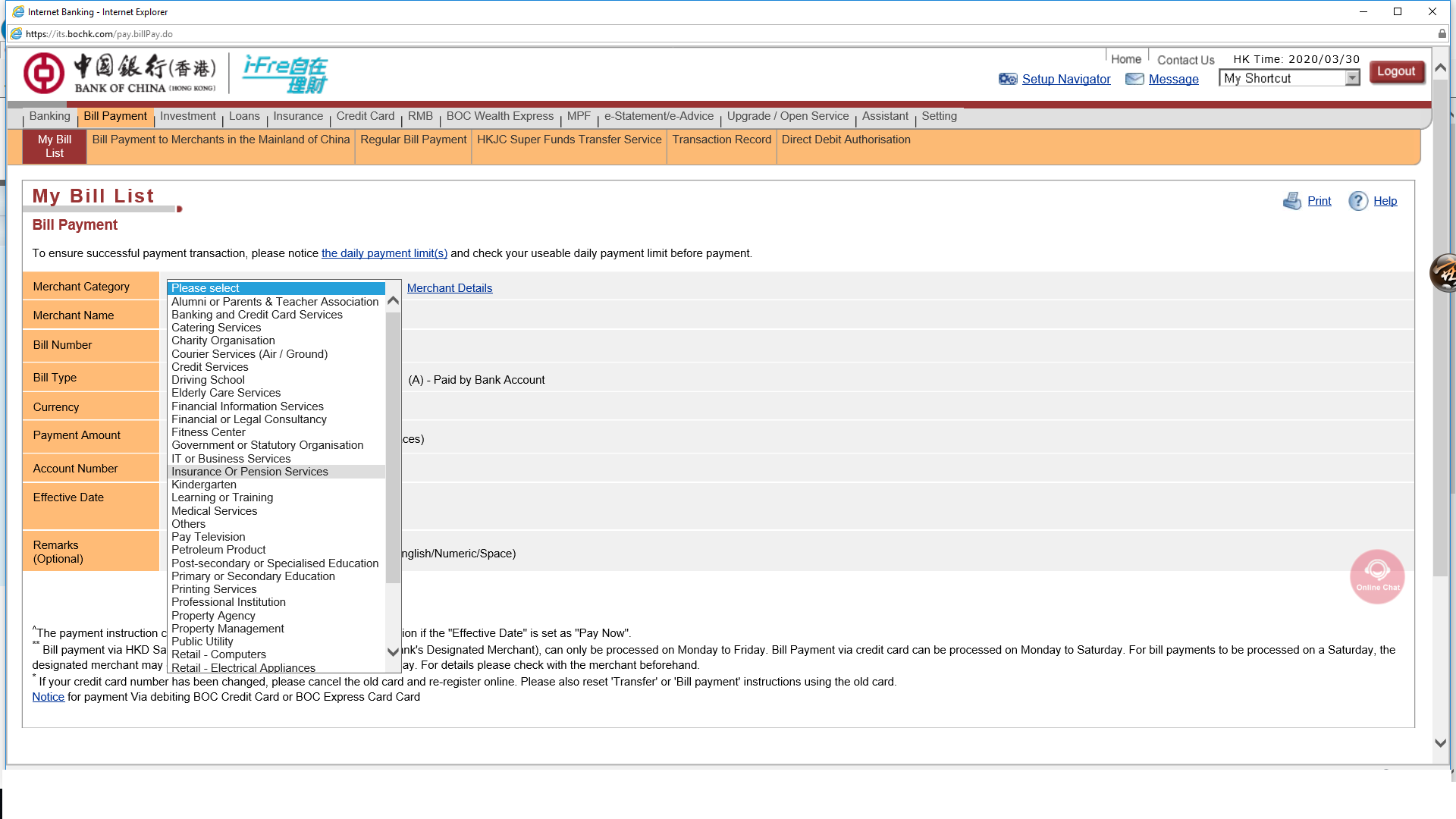 5. Merchant Name: Tahoe Life Insurance Company Limited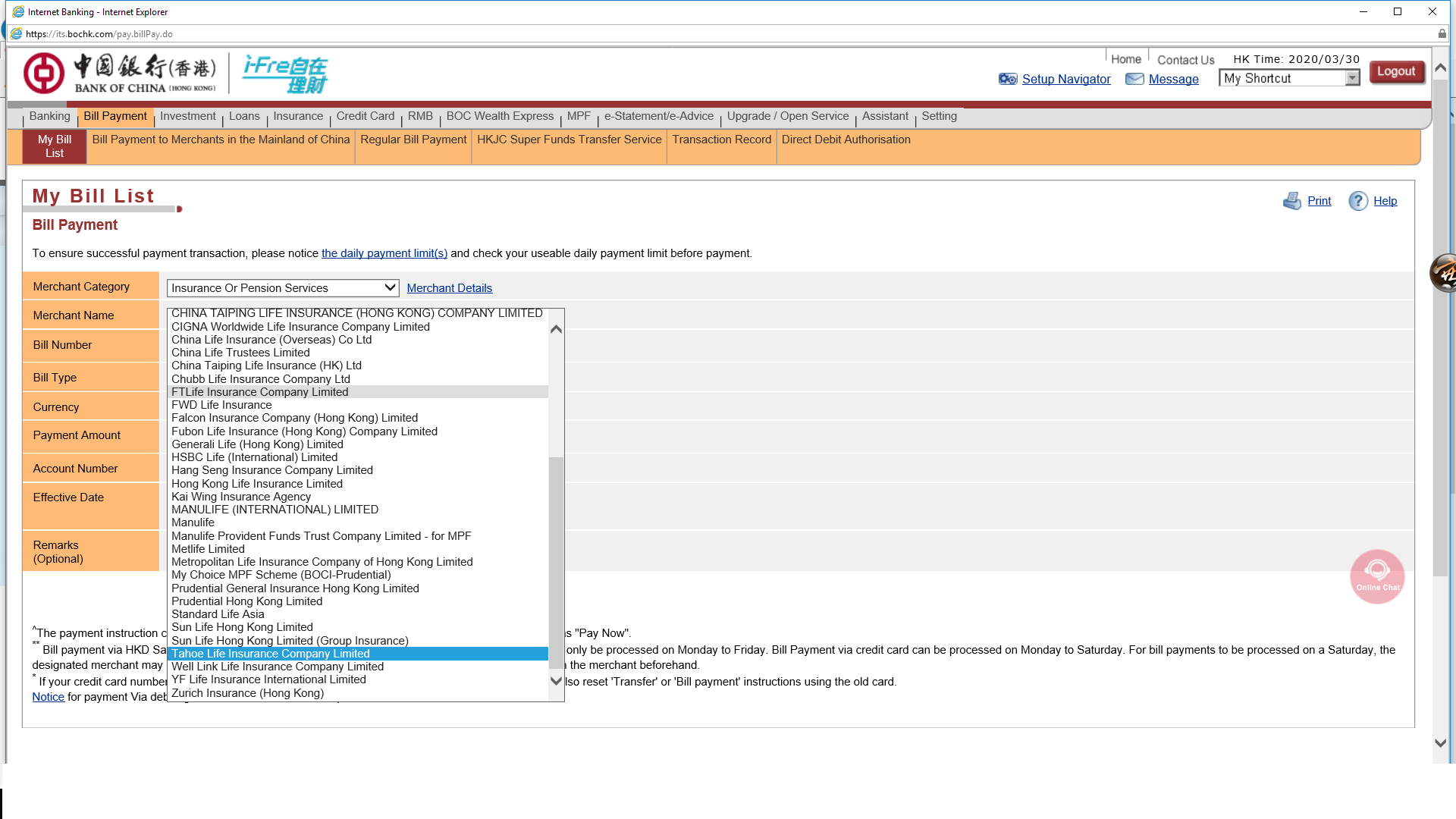 6. Policy Number:10-digit policy number; select "bill type"; Select Withdrawal Account; Payment Amount and Effective Date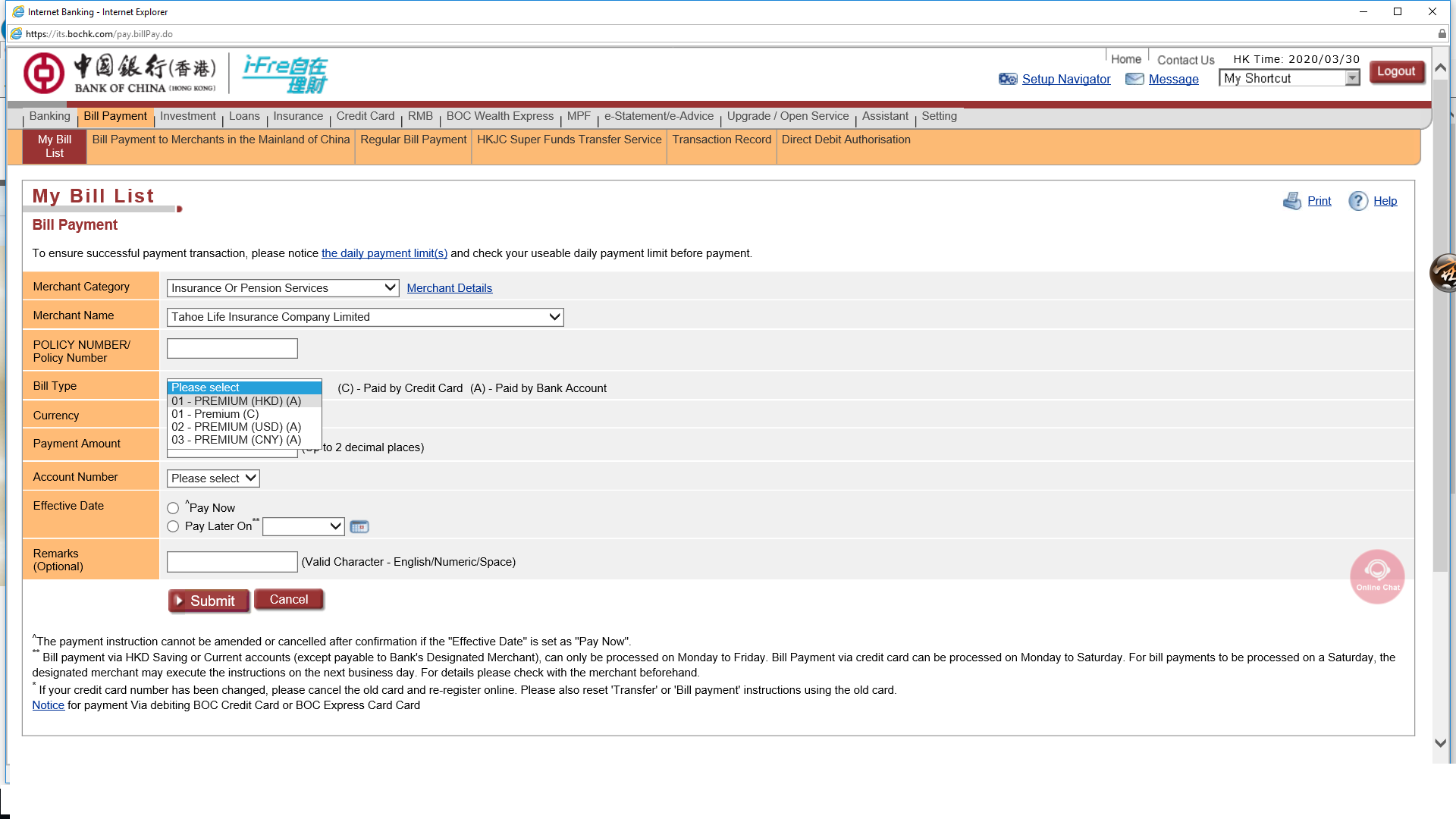 7. Transaction Confirmation Code: Please input the above number of "Policy number" which are underlined in RED into the Mobile Token in order to generate a 6-digt Transaction Confirmation Code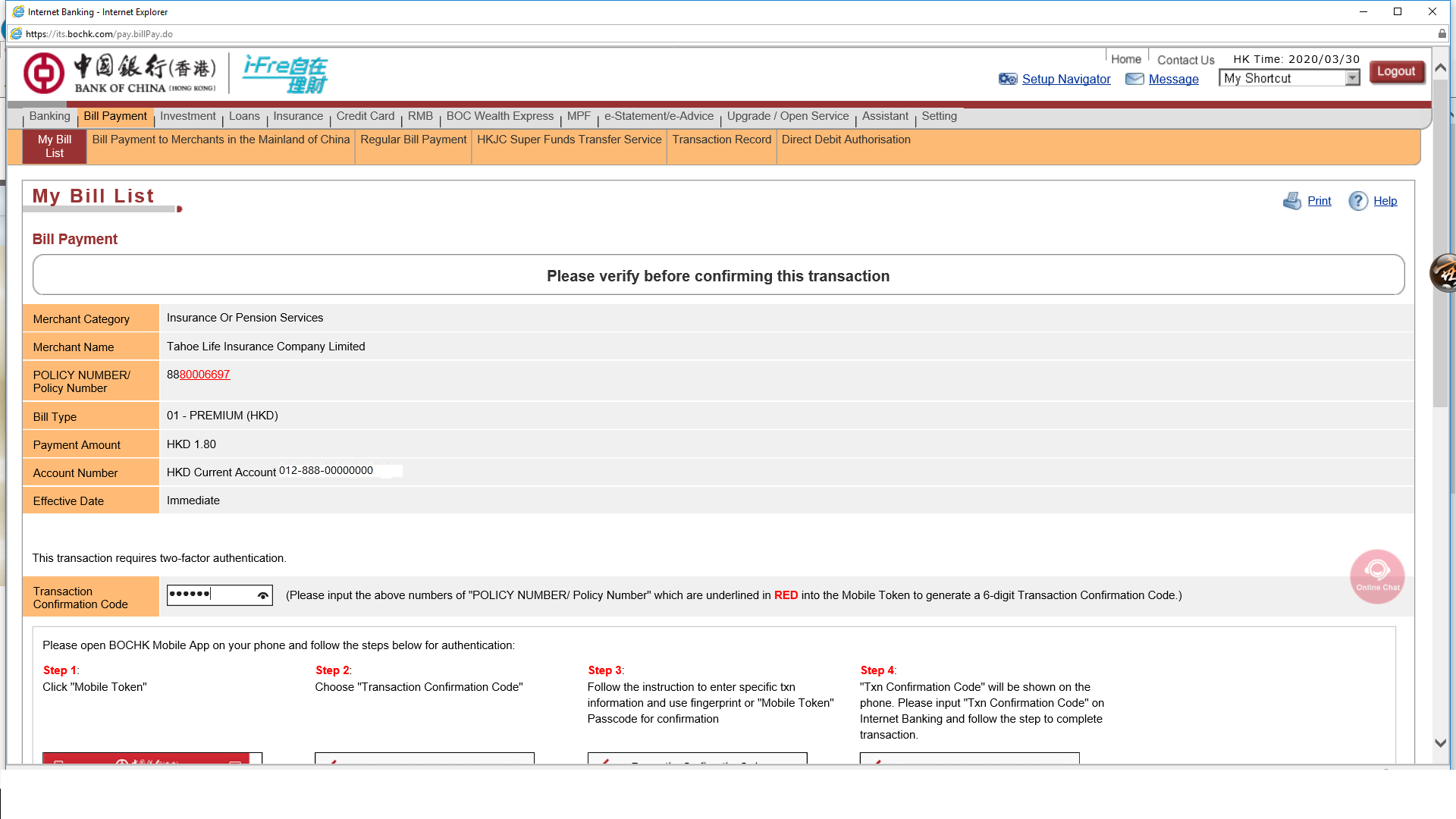 8. Policyowner must print and return the advice to Tahoe Life.