Media Briefing - Tahoe Life business review and outlook, and launch of Captain Cool Children Savings Plan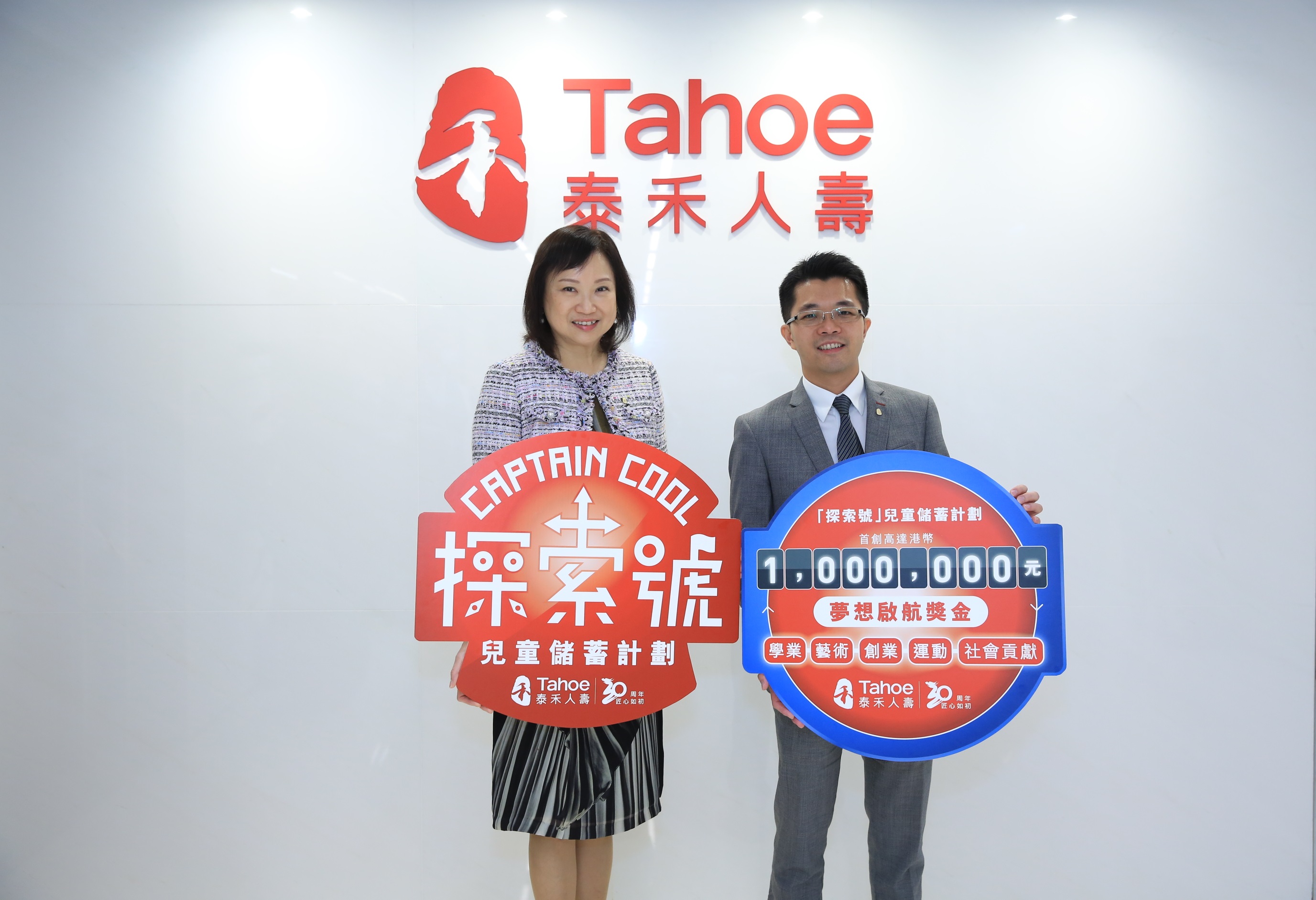 Tahoe Life organised a media briefing with local journalists on 22 September to share Tahoe Life's business updates of the first half of 2020 and the strategic focus for the fourth quarter, and also to introduce our recently launched 30th Anniversary flagship product Captain Cool Children Savings Plan.
The media briefing was hosted by Tahoe Life's General Manager, Distribution and Life Management, Ms Virginia Wong and Chief Actuary, Mr Jason Fung. Thirteen media outlets joined the online meeting which was a great success. The messages of the media briefing were covered widely by the media including the key product features of Captain Cool. Here are the links of the news articles.
| | |
| --- | --- |
| Publication 傳媒 | Link 連結 |
| ET Net 經濟通 | |
| ET Net 經濟通 | |
| Hong Kong Economic Times 經濟日報 | |
| Ming Pao 明報 | |
| Headline Daily 頭條日報 | |
| Sing Tao Daily 星島日報 | |
| Apple Daily 蘋果日報 | |
| Hong Kong Commercial Daily 香港商報 | |
| AAStocks 阿思達克財經 | |
| Quamnet 華富財經 | |
| Quamnet 華富財經 | |
| Bastille Post 巴士的報 | |
| Aimpact鋒投 | |
| Aimpact鋒投 | |
| Oriental Daily News 東方日報 | |
| Ming Pao Finance 明報財經 | |
| Wen Wei Po 文匯報 | |
| Ta Kung Pao 大公報 | |
| Sing Tao Daily 星島日報 | |
| Apple Daily 蘋果日報 | |